Providing Reliable Electrical Services in Oakville, Burlington, Mississauga & Etobicoke
Think Green Electrical has been providing licensed electricians and Electrical contractors for about 10 years.
We are proud to have worked very close with the community and help homeowners with their electrical projects, big or small.
This is what you should Consider When Hiring Electrical Contractors.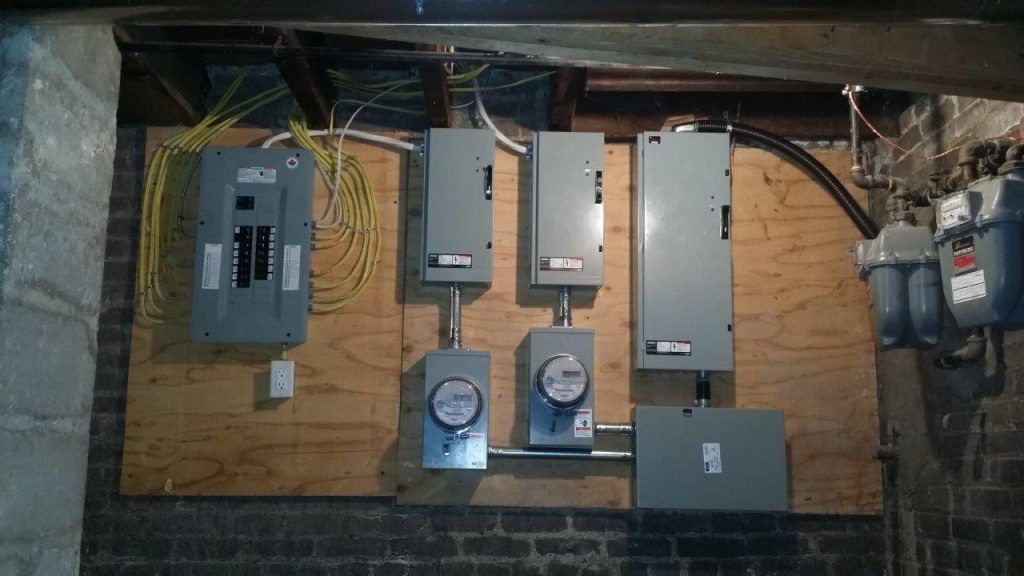 If you are having an electrical project in your home, it is good that you get the right electrician who offers their service at an affordable rate. Mistakes in electrical installations can cost you a lot of money. They may bring safety hazards and your home and electrical appliances may be damaged. There are however things you want to look for when you choose the right electrical contractors. Here is what to look out for:
License and insurance
When looking for an electrician, the most important thing you consider is if they are licensed and insured. Electrical work done by unqualified individuals could cause you many liabilities. Your equipment and home may suffer damages due to faulty and improper installations. You want an electrician who can perform the work safely and correctly.

Ask the electrician to see that they are licensed. They need to have liability insurance just in case something goes wrong. Also, look at the their license to ensure it covers the kind of work they are handling. At times, you may find that the licenses have restrictions on what is covered.
Offer realistic prices
When asking for a quote give as much details about the job as possible. Ensure you indicate the fittings and materials that you would want to use.
When the electrician is giving you their quote ensure they break down the prices so that you know the details properly. A point to note here is that you should not rely on the price alone as the factor to consider when choosing an electrician.
Experience and qualifications
Electricians are not created equal. You want to look at the qualifications and experience they have for the various electrical jobs. Some electricians have accreditation, so you want to see what kind of accreditation they have received. An electrician who has been doing the job for the past five years may be more experienced than one who has been in the job for a year or just a couple of months. Ensure the electrician offers warranty, has WSIB coverage and insurance.
Recommendations
Getting recommendations from someone you trust can help you find a reliable electrician. It is most likely that within your neighborhood, there is an electrician who has provided their services. Inquire about them and see if they can too handle your project.
Last but not least, ensure the electrician has a positive attitude and allows ease of communication. Look at how punctual they are when you set an appointment with them to bring their quote. If they arrived late, did they call to tell you about the delay or did you have to wait? These can be telltale signs that they don't communicate well and it may happen during the time of handling the project. Only deal with electrical contractors like Think Green Electrical who understand your electrical problems and needs and are able to sort them out fast and amicably.
These are the areas we cover if you need a licensed electrician:
Oakville
Burlington
Mississauga
Etobicoke
If you need to hire an Electrician or an Electrical Contractor in the areas of Oakville, Burlington, Mississauga & Etobicoke, please call Think Green Electrical at 647 470 7267.