Think Green Electrical is the best option when you need an Oakville Electrician
We provide professional electrical services to homeowners and commercial business around Oakville.
Probably, if you are landing on our website, you find yourself in the middle of an electrical emergency or your house or business needs attention with the electric system. You found the right place, our crew is ready to give you the solution and make it happen.
Our staff has the skills and the knowledge to resolve any emergency you could be dealing with. We can manage just about any situation that happens.
Don't get it over your head! We are here for you.
Why do you need an Oakville electrician?
Most of the time homeowners believe in doing the repairs themselves. The issue with this is that electrical repairs can be hard to handle and it couldtunr to a a disaster if not done right.. This is enough reason to have a qualified Oakville electrical contractor help you to resolve the problem.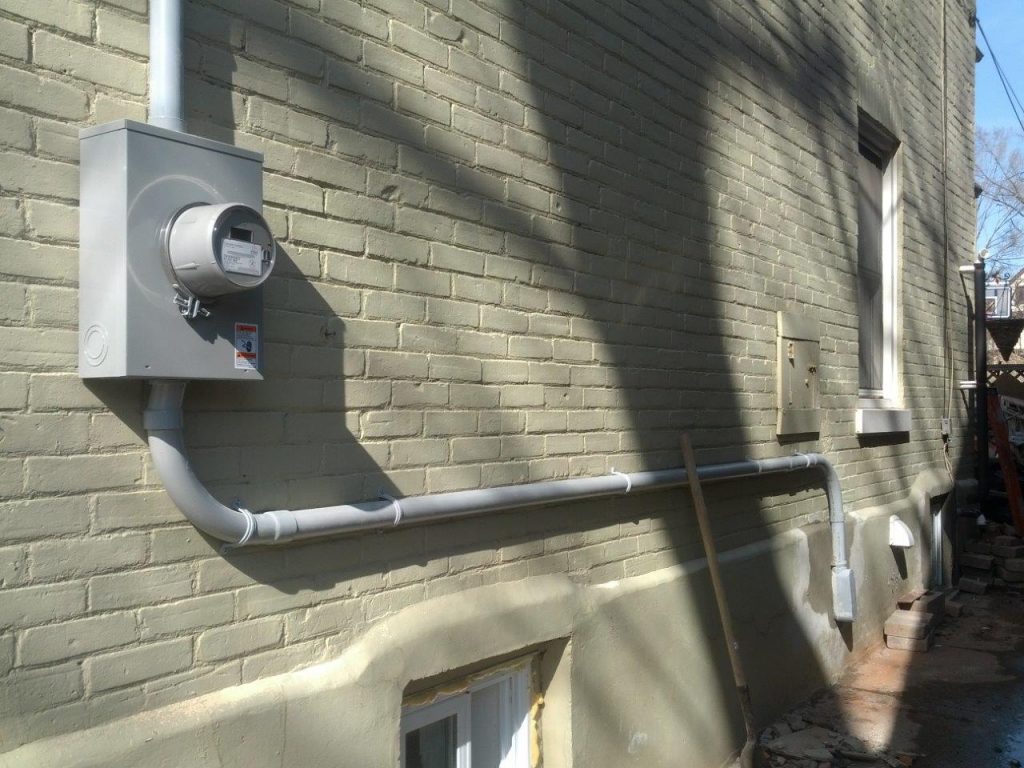 The Oakville electrical services we provide include all kind of reparations, maintenance, and construction of systems for the efficient operation of your home. Whatever if your requirement we are 100% sure we know how to resolve the situation.
Finding a reliable Oakville electrician can be a difficult task. In the end make sure you discuss any technical details with the electrical contractor till the work is done. You are not expecting to wait that long for a service. Our crew is high recommended: we are on time, we are agile and accurate. We have trained our staff to accomplish every mission within the right time.
Our Oakville Electrical services include:
Ceiling Fans Circuits & Wiring Generators Lighting
Main Electrical Panel Smoke Detectors Sub Panel
Surge Protection
Code Compliance
How can Think Green Electrical help you by Automating Your Lighting System in your Oakville Home.
Home automation isn't something new to you, it happens with the electricity and other systems in the home. The reason you may want to automate your lighting is to save money and make life easier for you. An Oakville electrician like Think Green Electrical can help with your home automation to help control your lighting. You will find that if you rely on your memory to switch off and on the lights, it may be too demanding. Sometimes, you are not even there to do that meaning you are subjecting your home to intrusion. Calling an electrician to automate your electricity system brings about the following benefits:
With home automation, you can have a programmed way of switching on and off lights. Even when you don't come home early, you can operate the system while away or you can program it to operate itself. For example, when dusk sets in, the electrical system may switch on the lights in sensitive areas. The automation works along other systems like alarm and video surveillance cameras to make sure that you have a safe place to reside in.
The lights you have in your home can cost you a lot of money if the electricity consumption is more. If you are not around your home to switch off the electrical appliances like fridges and cooling equipment, it would mean they keep on running unnecessarily. By automation, it means those equipment are programmed so that when they attain certain temperatures, the electricity supply can be switched off to save on energy bills. The interior and exterior lights may also be programmed in a similar way so that they are switched on and off at the right time. Even modesty lights like the holiday display lights can take a lot of energy, and with automation, you can ensure that you save money by lighting on the display lights when necessary.
Many homeowners who have switched to home automation say that it is something very convenient. It helps improve your home as well as your lifestyle. Just with a touch of a button, you can be able to access different devices in the home. This is even more impressive if you are away. You can make use of your smartphone to turn on security lights, switch the fridge on, change the temperature, and probably water the lawn. You won't have to be at home all the time for you to perform these tasks, you can do it wherever you are.
As people think of home automation, especially the electrical and lighting system, it is going to offer peace of mind. An Oakville electrician can help with your home automation needs by inspecting the premises and determining the automation devices and gadgets you should have in place. It will allow you to have a remote access to the lights, HVAC system, electronics, and sprinklers among other systems and devices. Automating the electrical and lighting system in your home ensures that small problems are eliminated and they don't become larger ones.
More reasons to trust our Electrical Service in Oakville:
We are a company that fits the size of your electrical service. It means that we have the tools, equipment, and licensed Oakville Electricians to guarantee a good service for all kind of customers.
Think Green Electrical service provides a reliable and safe solution for your electrical project. Our promise to our customers is to fix the issue right once, the first time without having to come back and fix it later.
We are committed to safety, quality, and reliability and know the local standards and safety regulations. This makes us qualified to meet the Oakville electrical needs of commercial companies and residential. We understand that providing Oakville electrical services in a safe, professional, and timely manner is essential for our customers.

Think Green Electrical is always ready to help and handle all kind of emergencies or problems for our customers. No matter what the cause is, we are good at electrical service in town. We have the capability, the staff, the equipment and the knowledge to give you real solutions.
Please contact us to determine how our Oakville Electrical contractors can meet your electrical service needs.