How A Burlington Electrician Can Help You Lower Electrical Bills in Winter
How A Burlington Electrician Can Help You Lower Electrical Bills in Winter
Winter comes with many challenges for the homeowners; it causes damages that may cost you a lot thereafter. Doing some home improvement, inspections, or repairs before winter sets in can help reduce the damage and minimize the dangers. The electrical system is one that needs to be checked before winter. Many homeowners in Burlington will be nervous when the cool weather approaches. They begin to think of the heating bills and how they will pay for them, especially if they are on a tight budget or they are in the midst of holiday shopping. There are many ways a Burlington electrician can help you lower the winter electrical bills, and here is how:
Checking the Efficiency of the Electrical System
Just before winter arrives, call in an electrical professional to see that your electrical system is efficient. You may want to get energy saving bulbs and proper tuning of the electrical appliances. You pretty know that this is the time you will be running the furnaces or water heaters mostly.
Repair the Electrical System
Don't wait for winter to set in so that you can repair the Burlington electrical system. It's important that you have an inspection done before that time so that you allow for repairs to be done. Damaged electrical systems will cost you a lot in not only repairs at winter time but also in your electrical consumption.
Let the Burlington electrician check the wiring to see if it is properly insulated and whether there are exposed wires. You may have heat loss on your wiring particularly if you have the wrong type of wires installed in your electrical system. Heat loss may cost you more in energy bills, especially in a time when you are using electricity most.
Repair of Electrical Appliances
During winter you will be running appliances such as the clothes dryer and electricity-fueled furnaces and heaters, so have them checked and repaired.
An inefficiently working appliance will take more electricity meaning the bills will be higher than expected. If these appliances are not in proper shape, they may take a lot of electricity. Get them repaired by an Burlington electrician and ensure they are efficiently working in winter. The electrician will fine tune the appliance so that they consume less electricity.
Advice You on Energy Saving Tips
Your electrician isn't just there to repair or install electrical wires and appliances; they should help you learn how to save energy, especially in winter. The electrician will tell you that you need to use natural light when possible to prevent prolonged running of the bulbs.
An electrician will also show you how to set your thermostat so that it is going to save you energy. If you are at work or asleep, you may want to dial the thermostat back at least by a few degrees to lower energy costs. You don't need having a toasty house when there is no one in there.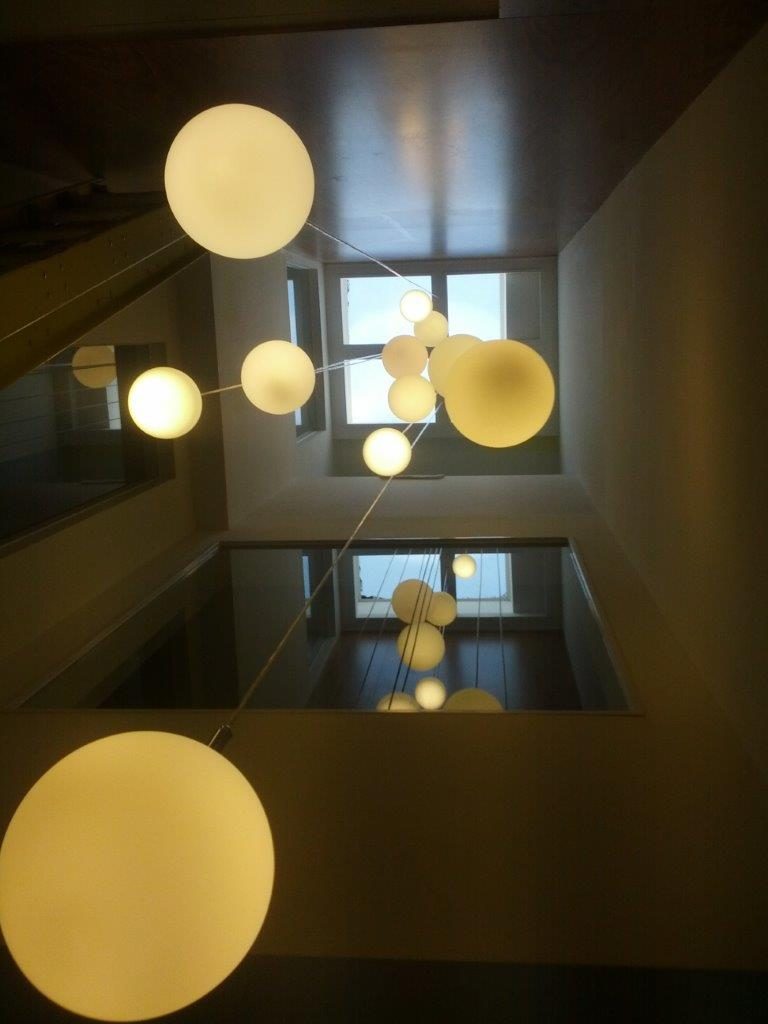 Prepare yourself for the winter by ensuring you have an efficiently running electrical system and appliances. A Burlington electrician will be there for you when you need help with electrical system inspection, repair, or installation. At Think Green Electrical, we will help you with advice on how to lower the energy costs. Contact us for more information.