How A Mississauga Electrician Can Help with Electrical Dangers in The Kitchen
How A Mississauga Electrician Can Help with Electrical Dangers in The Kitchen
The kitchen is an important space in your home, you do the cooking there and sometimes, you even read from the kitchen. However, the kitchen has many appliances that use electricity and a simple mistake can turn to an ugly scene. You have heard of electrical shocks occurring in the kitchen because for one, you use water in that area and you know that moisture doesn't rhyme well with electricity. A Mississauga electrician is the best placed person to help you avoid electrical dangers in your kitchen.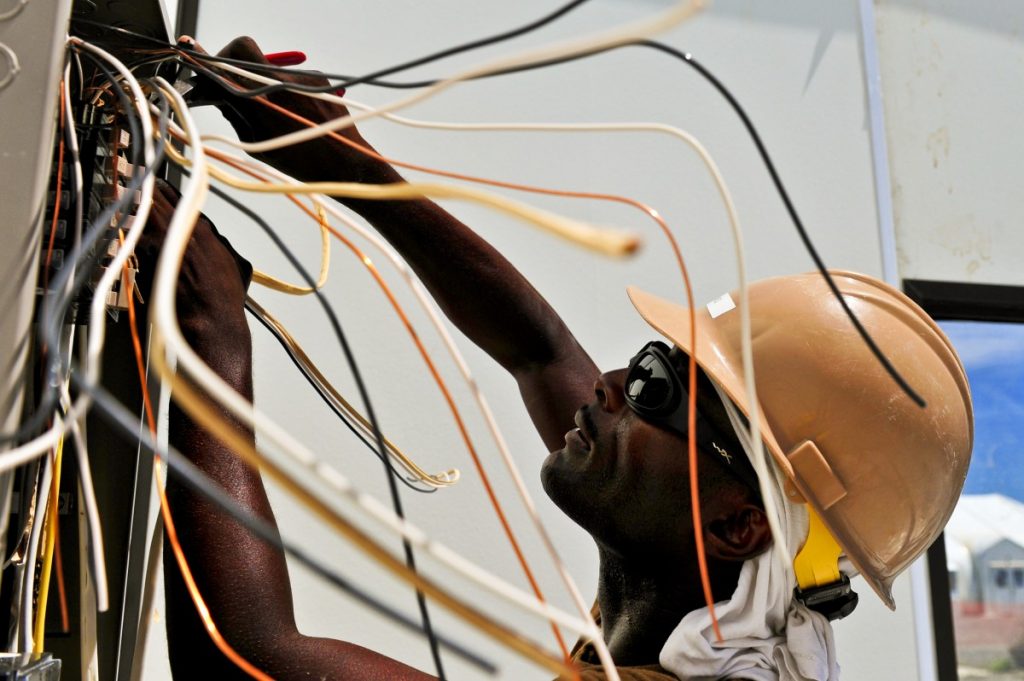 It may not be obvious to you that water sprays touching or entering the socket can be a hazard. The kitchen layout is a crucial thing when designing a home. Sometimes, you may rearrange the way kitchen space looks and you move things around. If you have the dish washing sink too close to electrical outlets, it can be a problem. You don't want to have water seeping inside the electrical outlets, it can results into electrical shocks. An electrician has a keen eye that can identify those potential dangers that don't even cross your mind. Call an electrician to examine your kitchen electrical system and see if there are shortcomings.
Repairing Electrical Problems
The appliances, wires, lighting fixtures, and components of the electrical system may wear out over time. If you have appliances that are causing the lights to dim or sparks to come out, an electrician needs to be called in. If there are loose electrical wires or connections, they should be checked and corrected. If you don't repair electrical issues in your kitchen, you may end up with completely blown out appliances or fire outbreaks.
Upgrading Kitchen Electrical System
Sometimes, it is not just about repairs but an upgrade. You may have an old kitchen electrical wiring that hasn't received any upgrade for quite some time. When your home is being updated, you may also want to think of the kitchen electrical system. You may need to have new wires installed if the existing ones are heating up because you added more equipment. An upgrade is needed if the home was constructed over 25 years ago, because in most cases, the system has become outdated. Again, because you have purchased more kitchen equipment, you could be straining the existing wiring and outlets.

Keeping the electrical wires and fixtures in the kitchen working properly ensures that you don't experience problems when using electricity. It also enhances safety within your home because you won't have to deal with electrical shocks. Properly maintained electrical systems lower your electricity bills and prevent damage to the pricey kitchen appliances.
Seek the help of a Mississauga electrician if you haven't inspected or upgraded your kitchen electrical components. Don't wait until you begin to have electrical problems. Sometimes, you may not be able to see the damages on your wires because they are buried on the walls or hidden up in the ceiling. When the electrician comes in, he or she will ask whether you have had any electrical upgrade in the recent times, and if you have added more kitchen equipment. The electrician will physically examine the electrical components including the wires, circuits, outlets, and insulation to ensure they are in good shape.